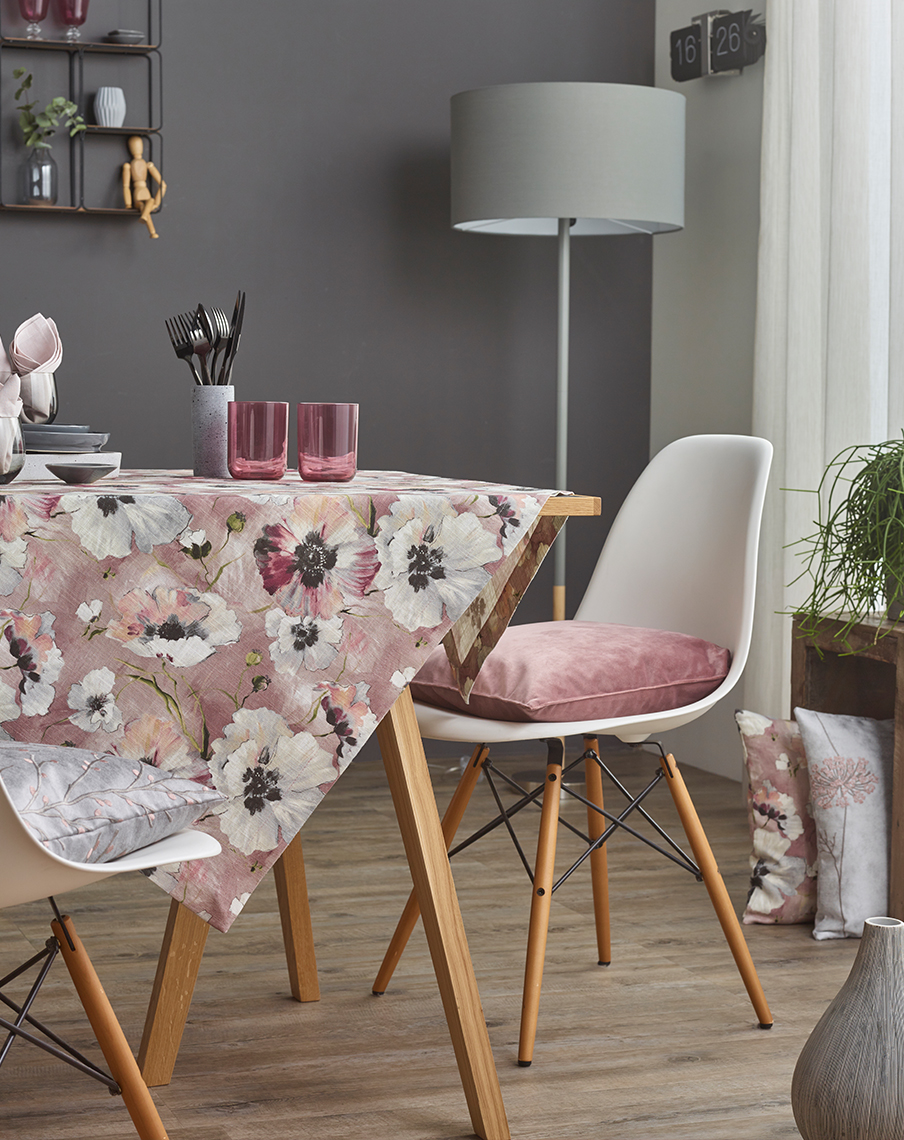 LINEN
Home ambience: as a natural material, linen is always a highlight. It feels good and is visually versatile – robust as an untreated fabric, soft and informal after tumbling. The wide spectrum of designs ranges from floral patterns, paisley, designs with refracted or particularly eye-catching colours through to prints, and achieves varying and unique effects on linen. Lively and casual.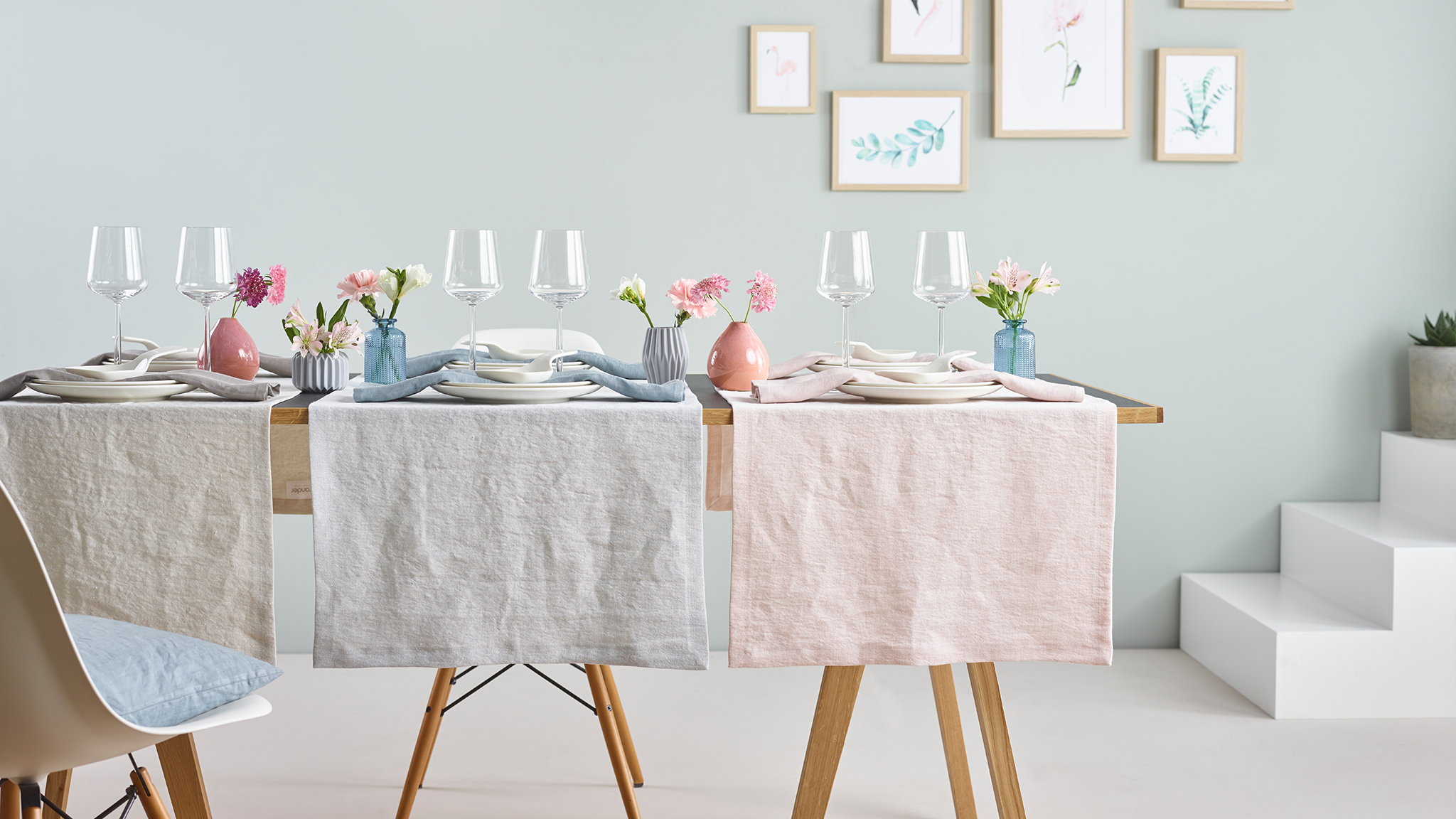 STYLISH NONCHALANCE
Subtle crushed look thanks to tumbling, combined with classic design
in tastefully subdued colours – elegant yet casual.