Sander table + home regards itself as a partner supporting you in all of your needs, requests and queries. It goes without saying that we define quality as the superiority of our products, designs, materials and finishes. But also perfection in terms of service and rapid delivery as well as a high degree of creativity, individual consulting and the development of marketable, sales-promoting concepts. Enabling you to achieve profitable sales to satisfied customers.
EXQUISITE

Design

FOR PREMIUM

DEMANDS

AND ALL CUSTOMER GROUPS
The Sander Design Team is constantly analysing the fashion and home style market for you, thereby detecting current design trends with strong potential at an early stage. On this basis, Sander collaborates with designers of international renown to develop the latest styles in table linen, cushions and accessories four times a year and for specific target groups. Sander, therefore, continually sets refreshingly new trends in the home style areas of Living, Kitchen and Outdoor.
This gives you the certainty of being able to offer carefully selected product worlds to a wide variety of customer groups. We also support you with seasonal items throughout the year, especially for the hot-selling occasions of Christmas and Easter. Enabling your customers to enjoy their own personal living experiences: BE CREATIVE.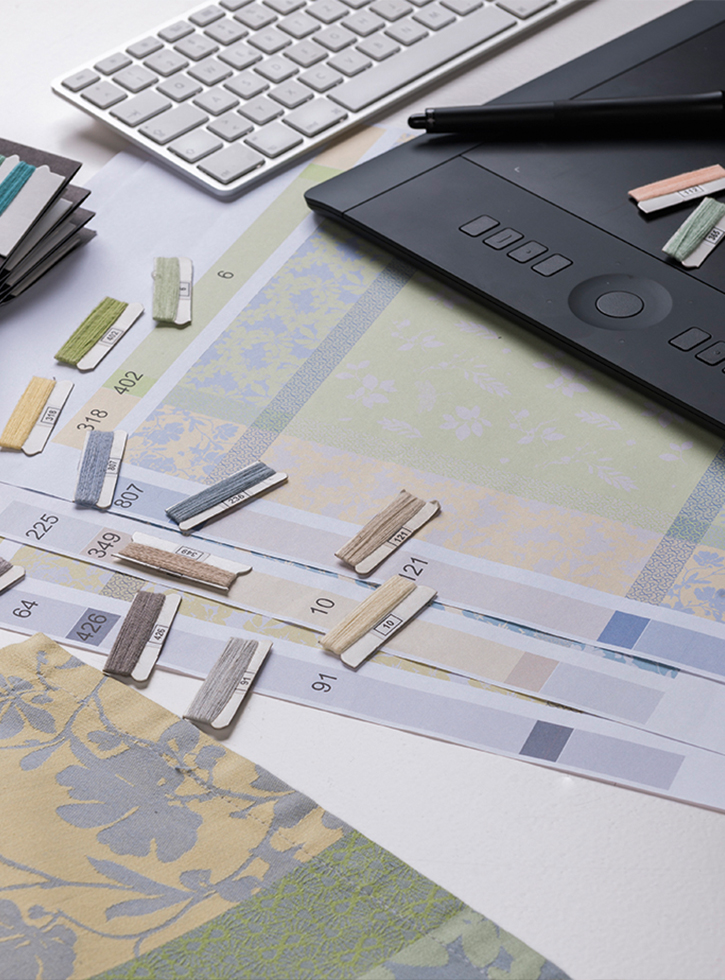 HARMONIOUS

COMBINATIONS

AND EXTRAORDINARY

VARIETY
Sander offers a huge selection of perfectly co-ordinated items: table cloths of various sizes, runners, placemats and cushions – everything for a stylish and harmonious living environment. One particular characteristic of the Sander collection is the unusually wide range of colour variations and numerous possibilities for combining basics with decorative highlights and trendy seasonal items.
Making sales both easy and lucrative for you. Your customers will always find the products they are looking for – to match their tableware and home accessories – and can also combine them at will, while you inspire your customers to keep returning to your shop to browse. To make sure that your customers always find what they are looking for: Be creative.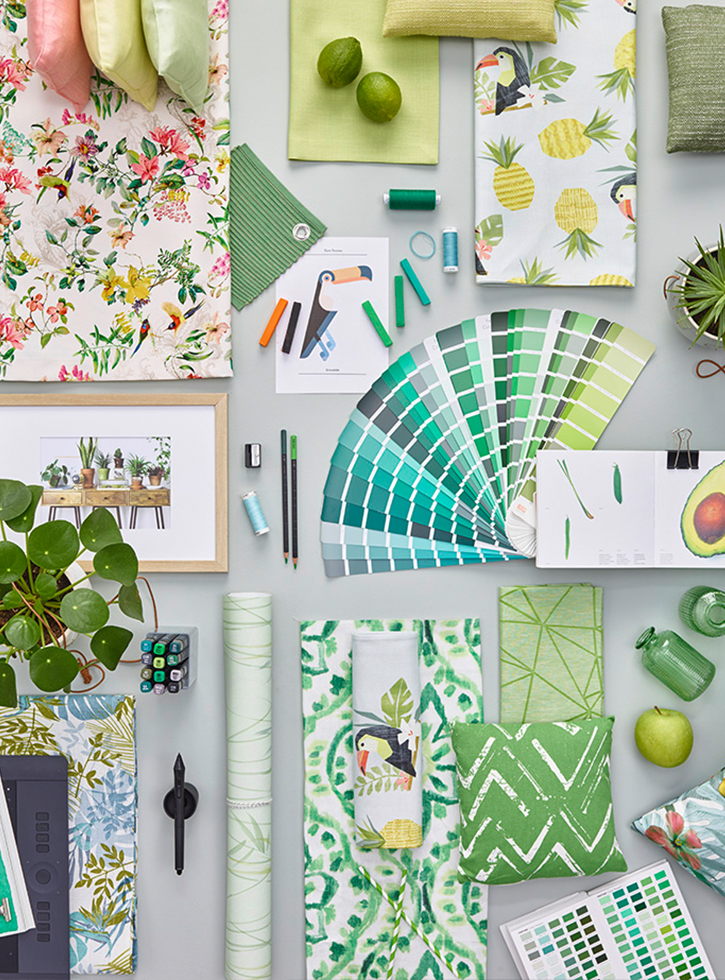 FIRST-CLASS

QUALITY

AND PERFECT

FUNCTION
Sander stands for premium quality "Made in Germany". In fact, the majority of Sander products are manufactured and finished in Germany. High-quality materials, state-of-the-art processing and outstanding functions combine to produce top-class quality products. Many items feature additional refinement making them non-iron or offering effective protection from stains.
You can therefore be certain of always offering your customers easy-care and durable products of top quality. Not only for table linen and kitchen textiles but also for outdoor products which are particularly robust and largely weatherproof. For maximum quality and long-term customer satisfaction: BE CREATIVE.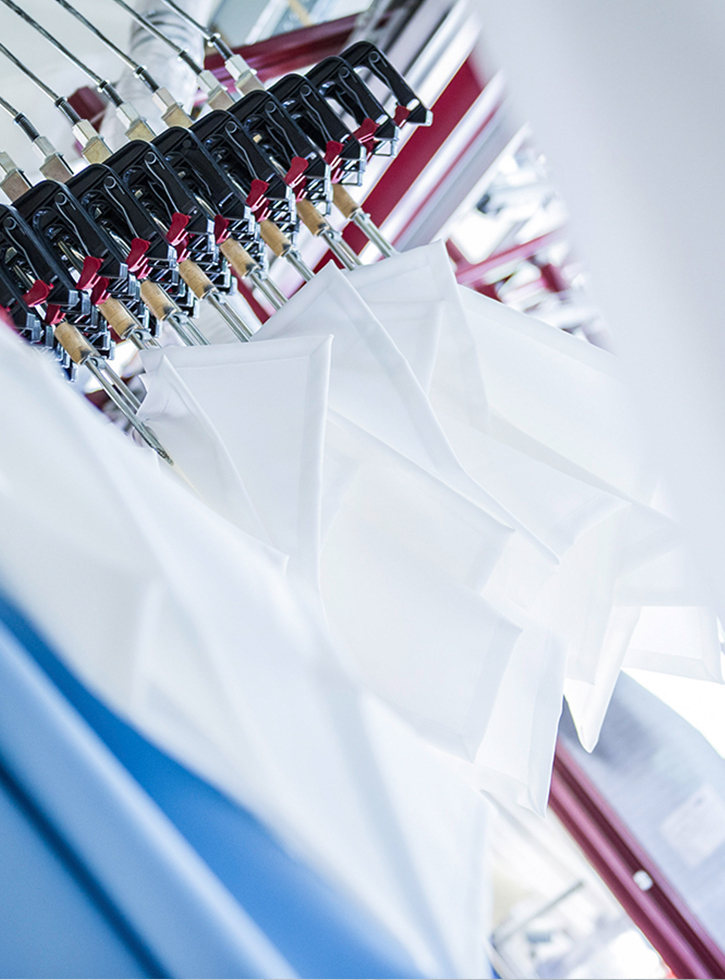 FAST

DELIVERY

AND FLEXIBLE

SERVICE
Sander fulfils retailer and customer needs: with the best selection of materials, high-class design, perfect finishes and outstanding service. This is reflected by an extremely low complaint rate. And if a minor problem does arise, Sander provides flexible and immediate support. After all, the perfect service offered by Sander also includes fast delivery.
Sander is your reliable partner. Whether you require additional goods, your customers have special requests shortly before Easter or Christmas or special sizes are required – we do everything we can to make sure you and your customers are satisfied. Enabling you to achieve high sales and enjoy your business with minimum effort. For smooth processes and profitable results: BE CREATIVE.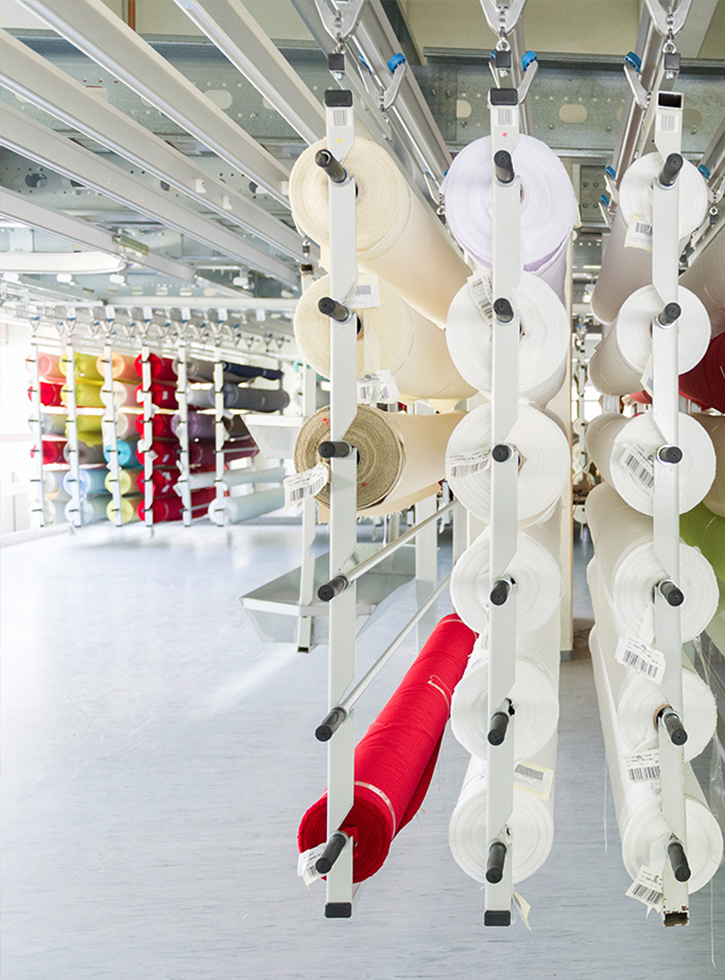 SALES-PROMOTING

INNOVATIONS

AND OVER 40 YEARS

OF EXPERIENCE
Sander unites creativity and expertise with a passionate commitment. The result is convincing innovations and salespromoting concepts for success. Our excellently-trained back office and field service offer retailers support in the form of individual consulting and efficient POS measures tailored to each target group.
Take advantage of the strong Sander brand to acquire new customers and tie existing ones to your business. Benefit from our expertise going back more than 40 years: we would be delighted to support you in selecting and attractively presenting your products – for swift sales and dynamic revenues. Ensuring that you are always a step ahead of your competitors: BE CREATIVE.