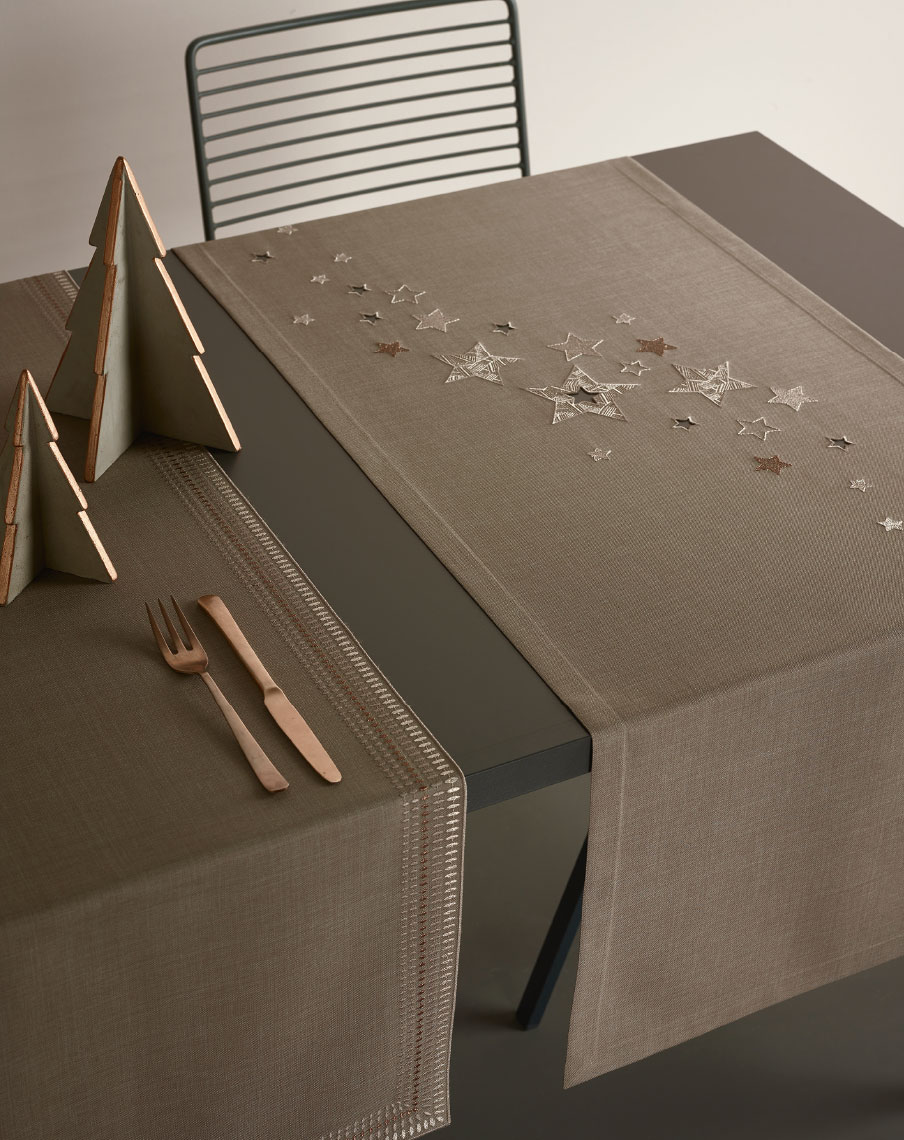 MADE IN GERMANY · CHRISTMAS


EMBROIDERY
Masterpieces: artistically filigree stitch patterns, fancy yarns with a matt sheen, effective cutworks – Christmas embroidery made in Germany is distinguished by its splendour, quality and individualism. Whether graphic elements or motif designs, subtle natural shades or bold colours, delicate organza or vibrant linen – decorative tables featuring embroidery represent festive holiday highlights. Splendid and elegant.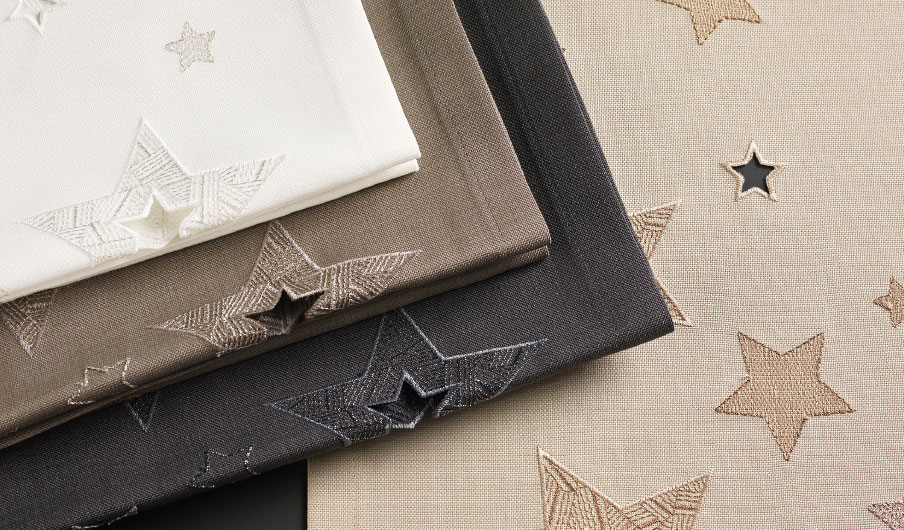 IN THE BEST OF COMPANY
Classic Christmas colours in red and green combined with purist embroidery give rise to a modern Christmas style.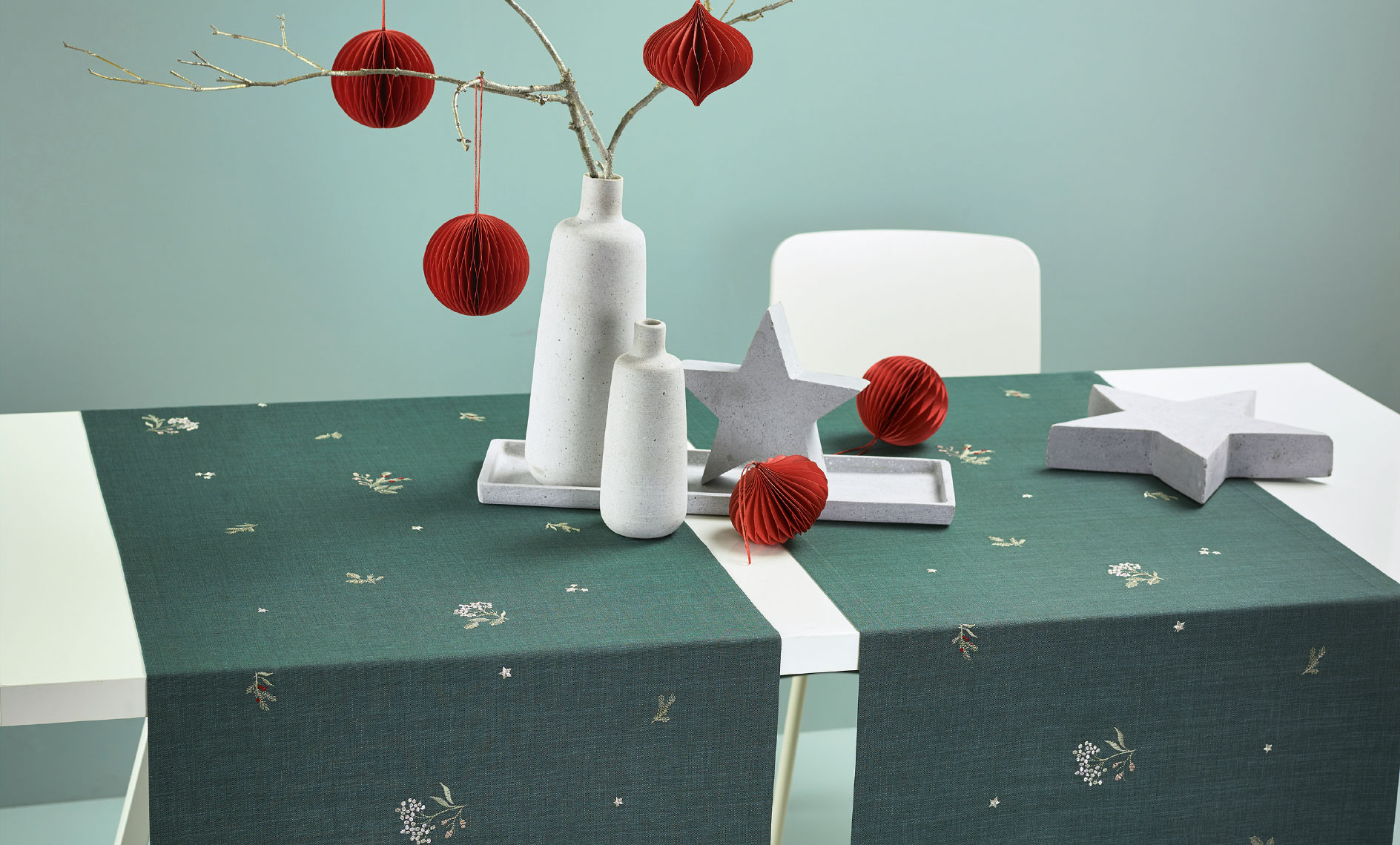 EXPRESSIVE APPEARANCE, MAJOR IMPACT