Season opener
Spring & Summer 2018
Dress Your Table
There is a strong trend towards creative cooking, which is celebrated together with friends and family. Full of passion and enthusiasm people are into carefully selecting ingredients, the sophisticated preparation and for sure the delight of  enjoying international dishes. Tastefully selected tablecloths in their individuality and diversity show the personality and mood of the host, forming the perfect stage for this moment of togetherness. Creating an atmosphere of hospitality. Sometimes just for the moment but sometimes even as the memorable detail of an intensive and emotional moment of a special joint experience.
 Why don't you try dress your table with tablecloths by sander?
BE CREATIVE.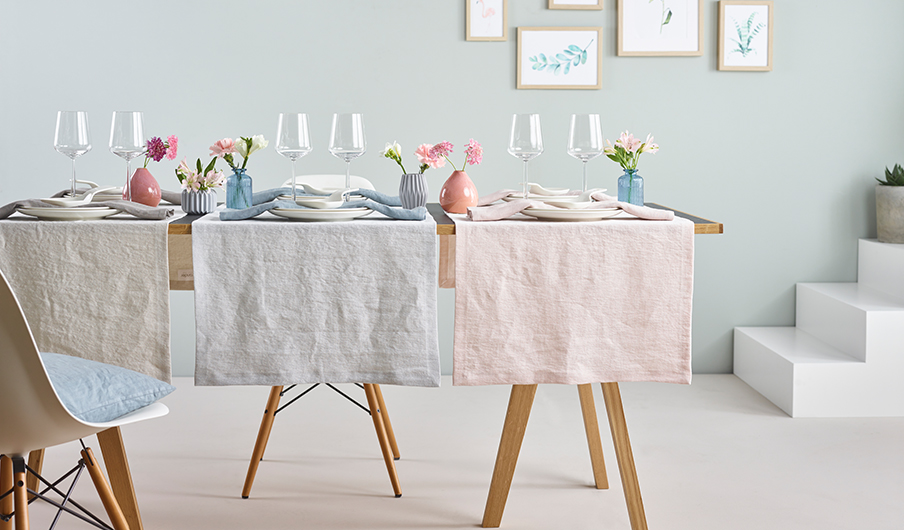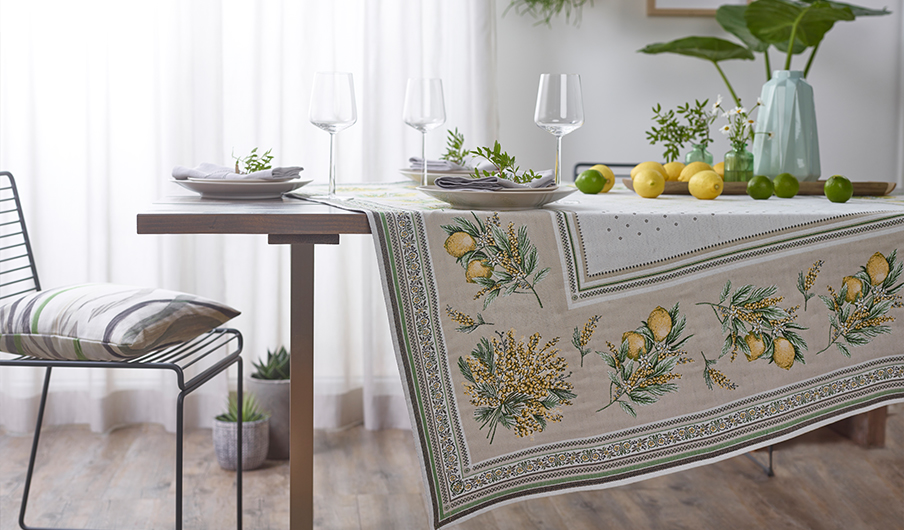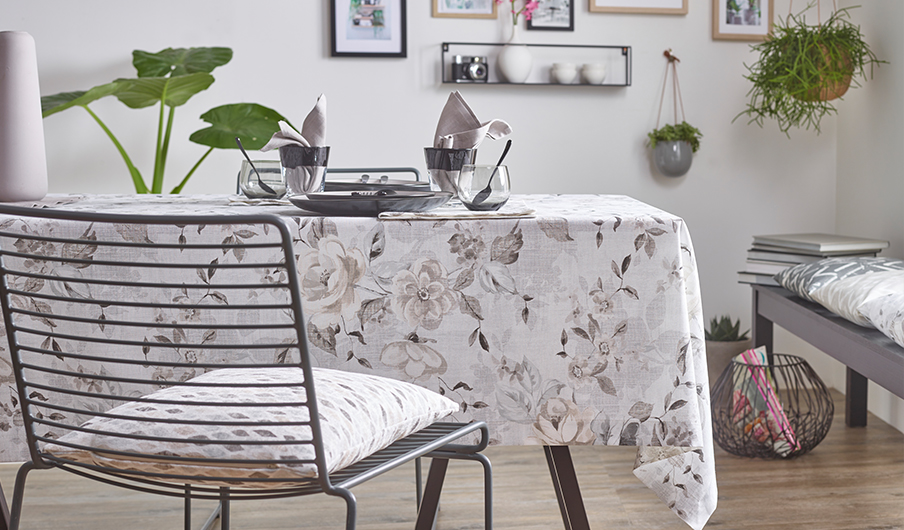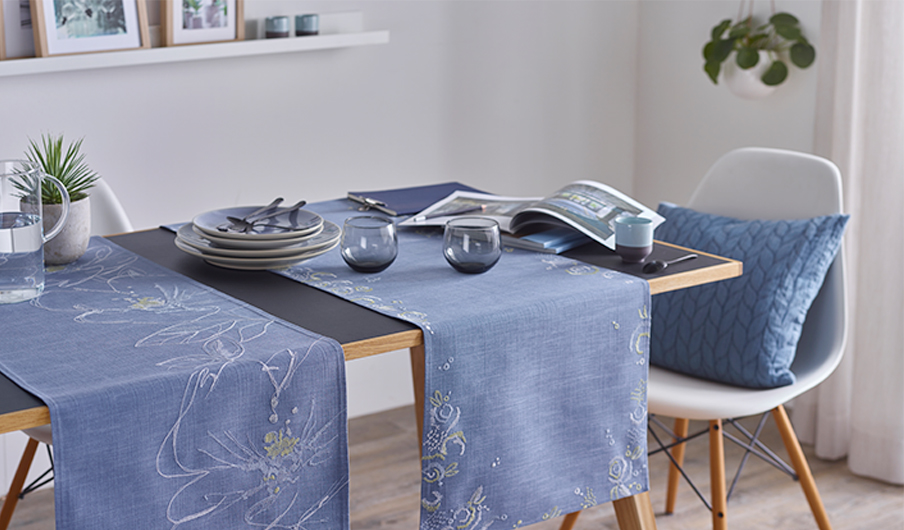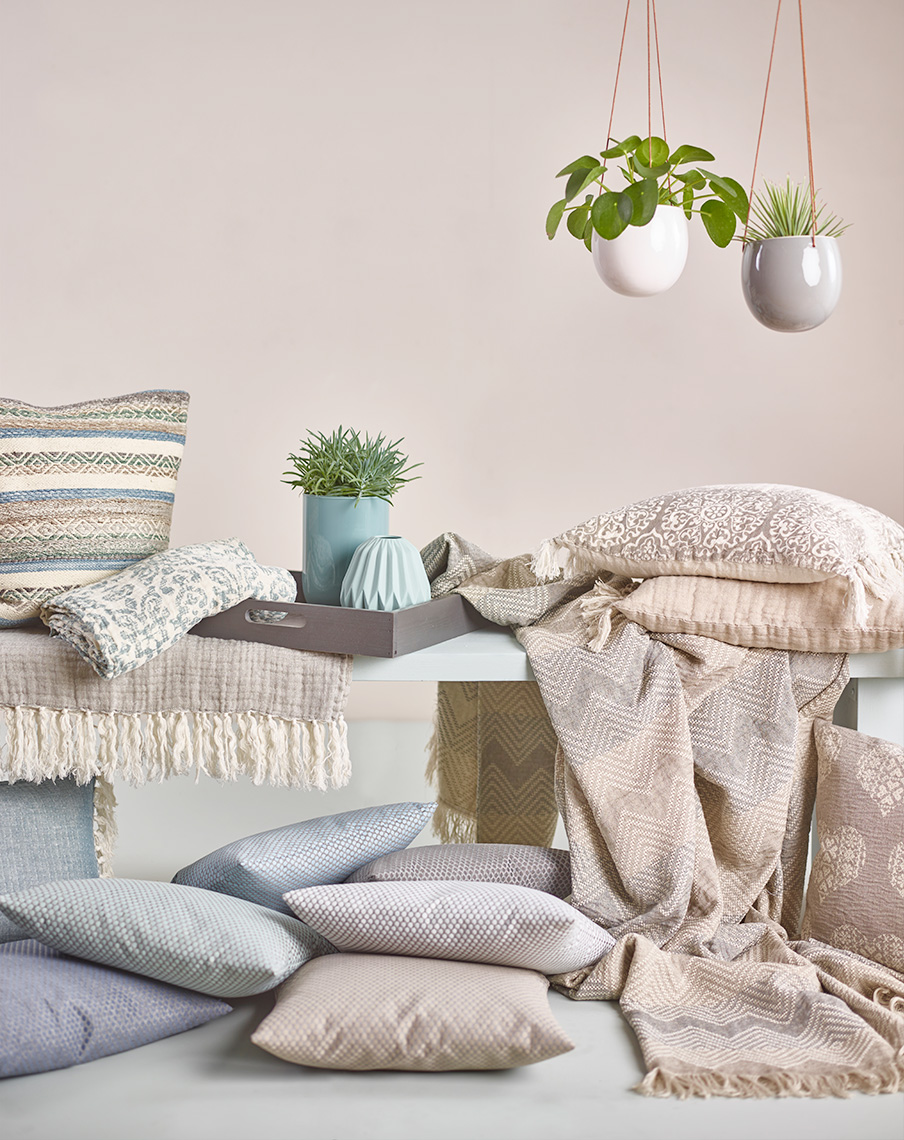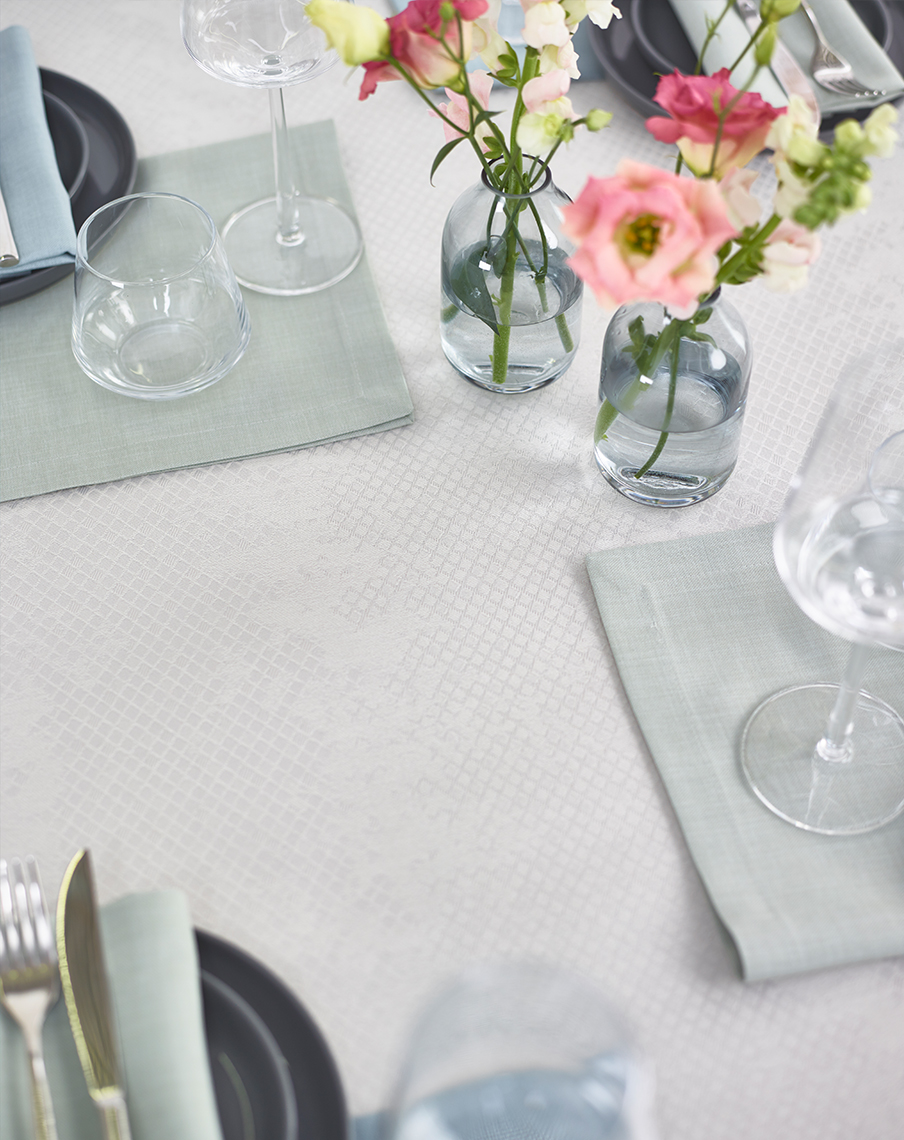 Table linen, cushions and accessories are harmoniously colour-coordinated. Basics in a variety of plain colours can be perfectly combined with individual design highlights.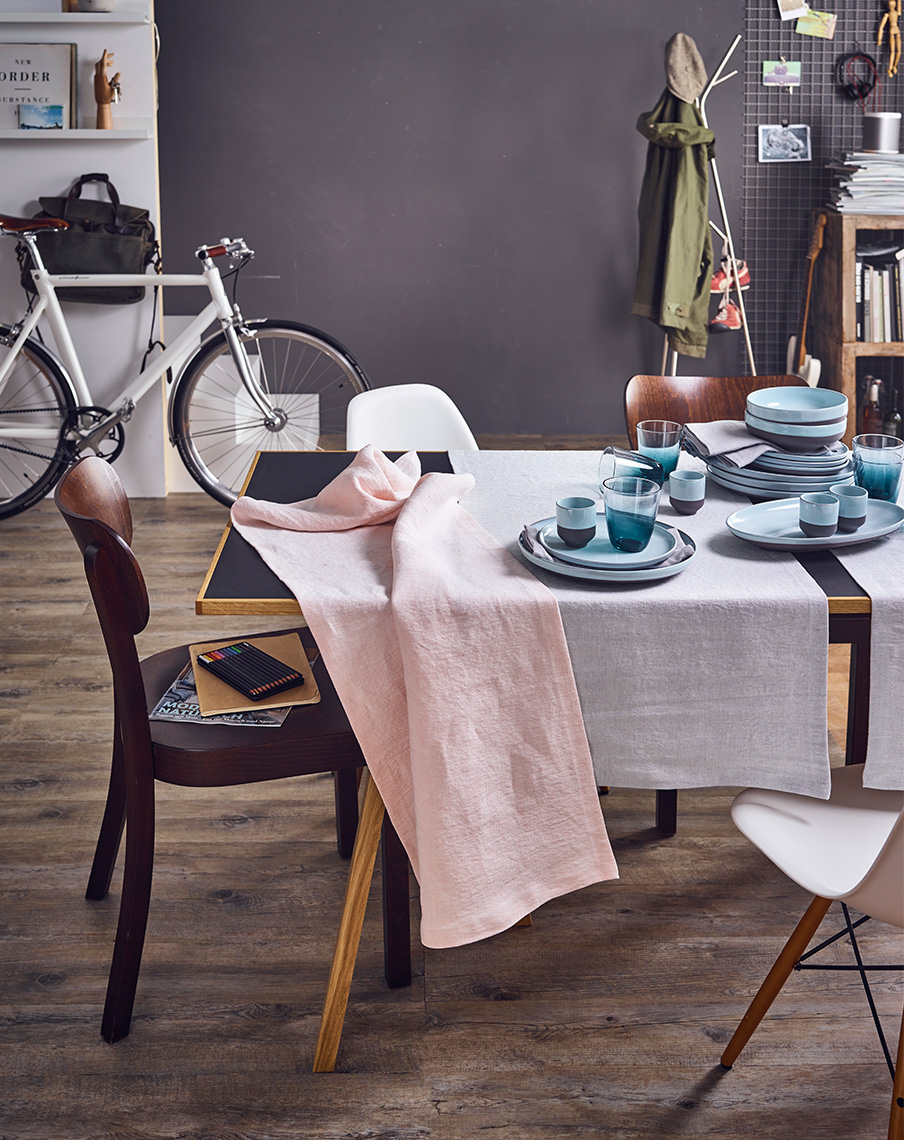 Giving creativity free rein.
BE CREATIVE.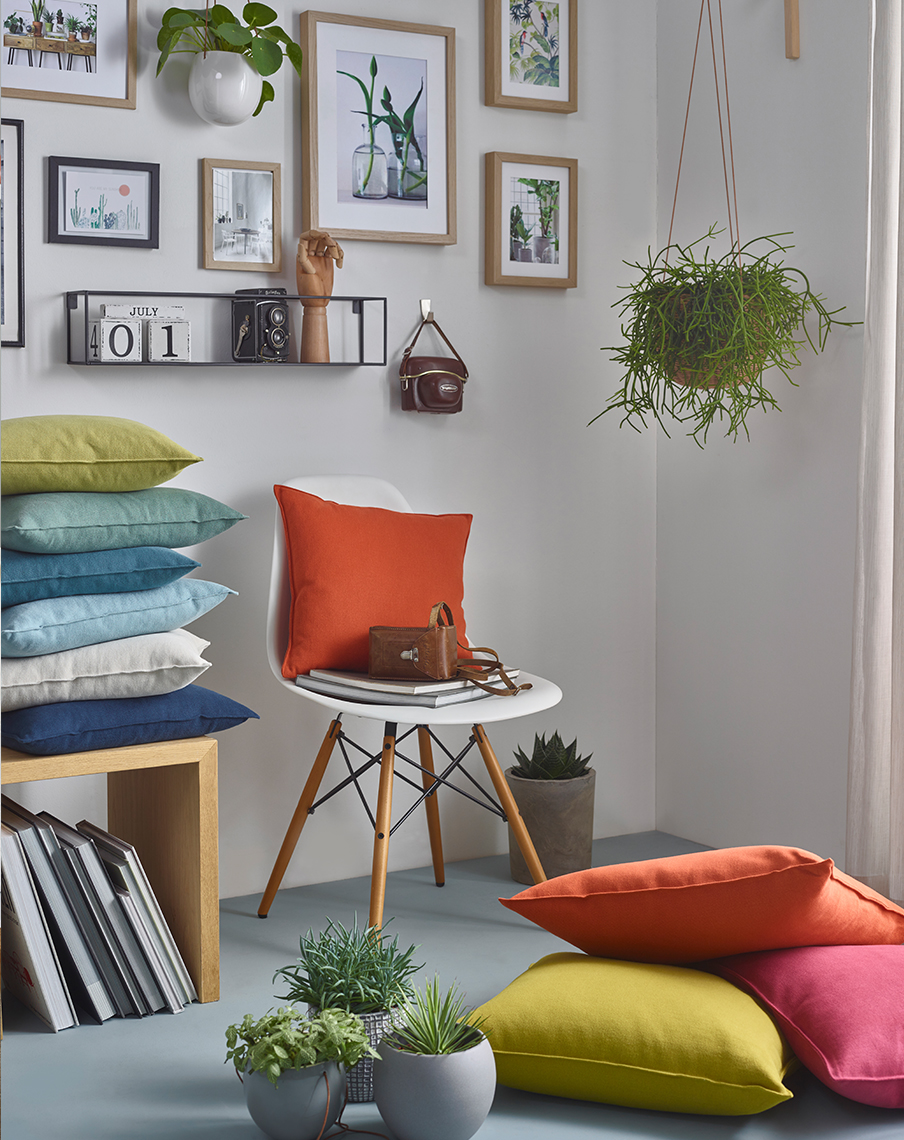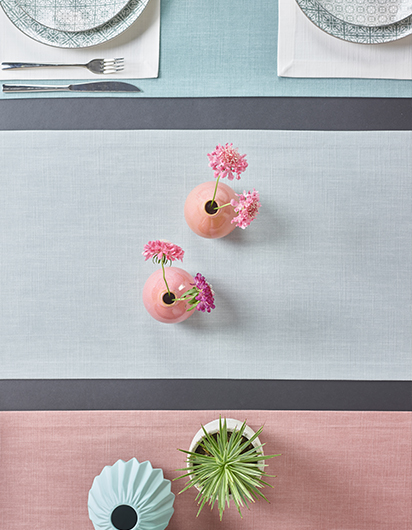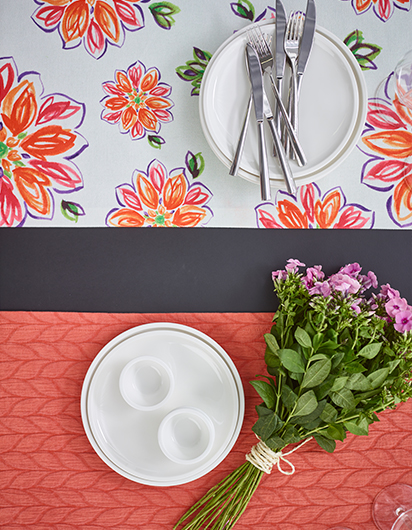 EASTER MOOD
Table linen, cushions and tea towels with Easter motifs and harmonious colours create a festive ambience.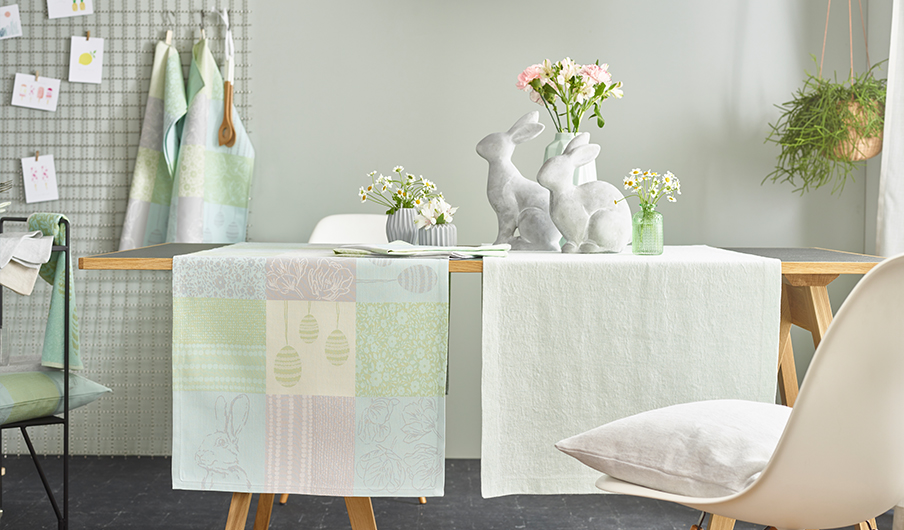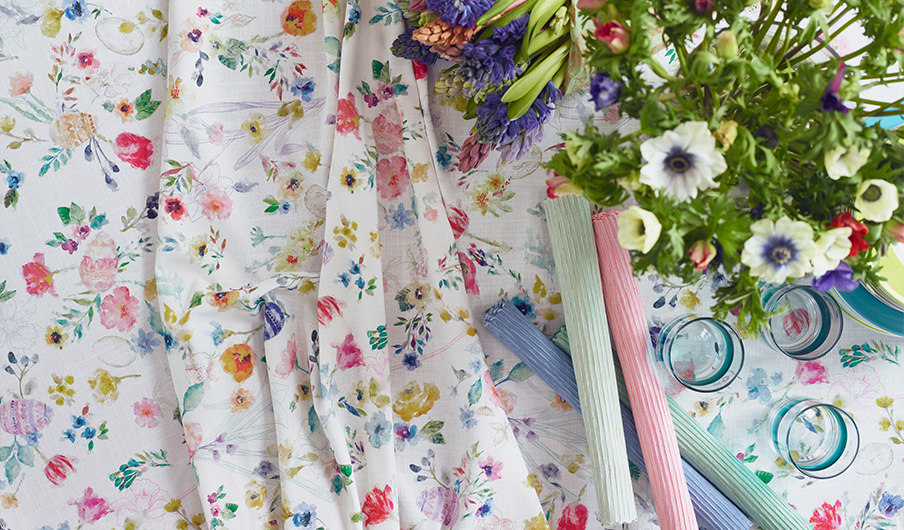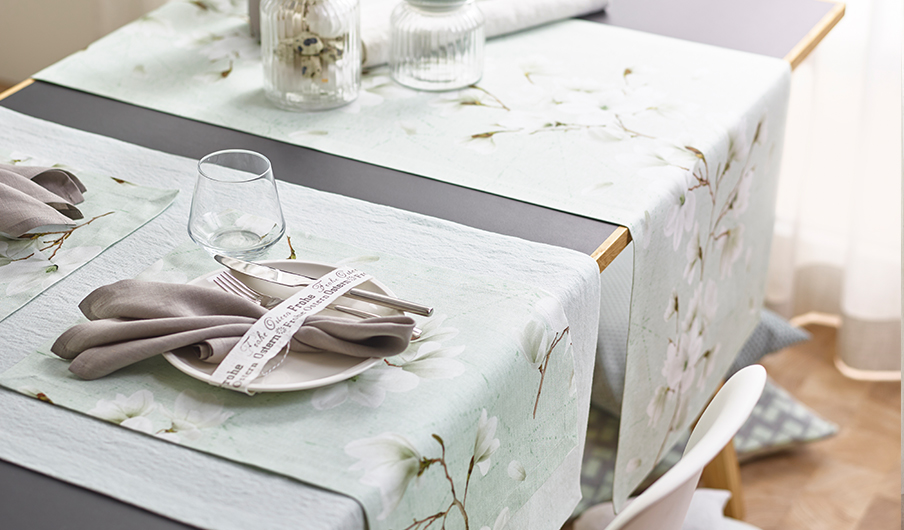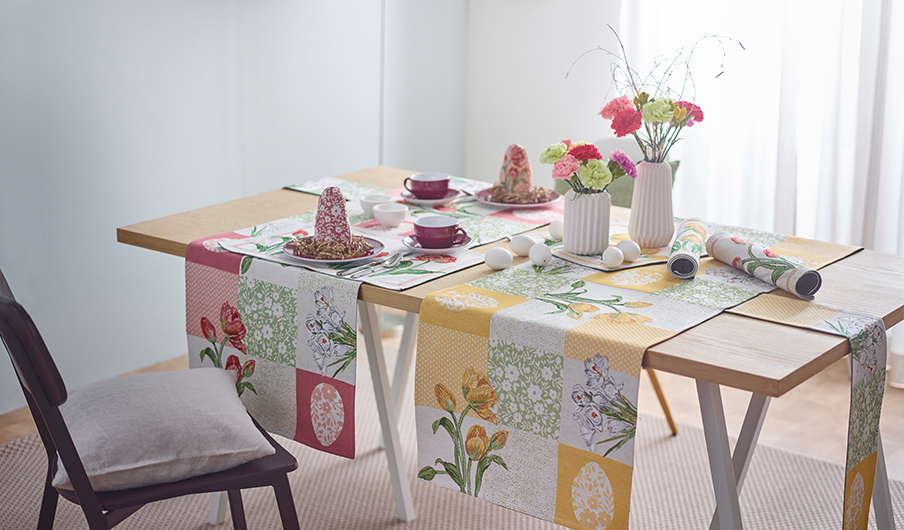 The right decorations set the scene for a good atmosphere – and joyful anticipation ahead of the holiday season. Whether playful motif prints with Easter eggs, bunnies and carrots, purist outline embroidery or elegant floral designs, there's something for everyone. From tablecloths, placemats and cushions to accessories such as egg cosies, wonderful products are available for your own home or as gifts. Cheerful and festive.