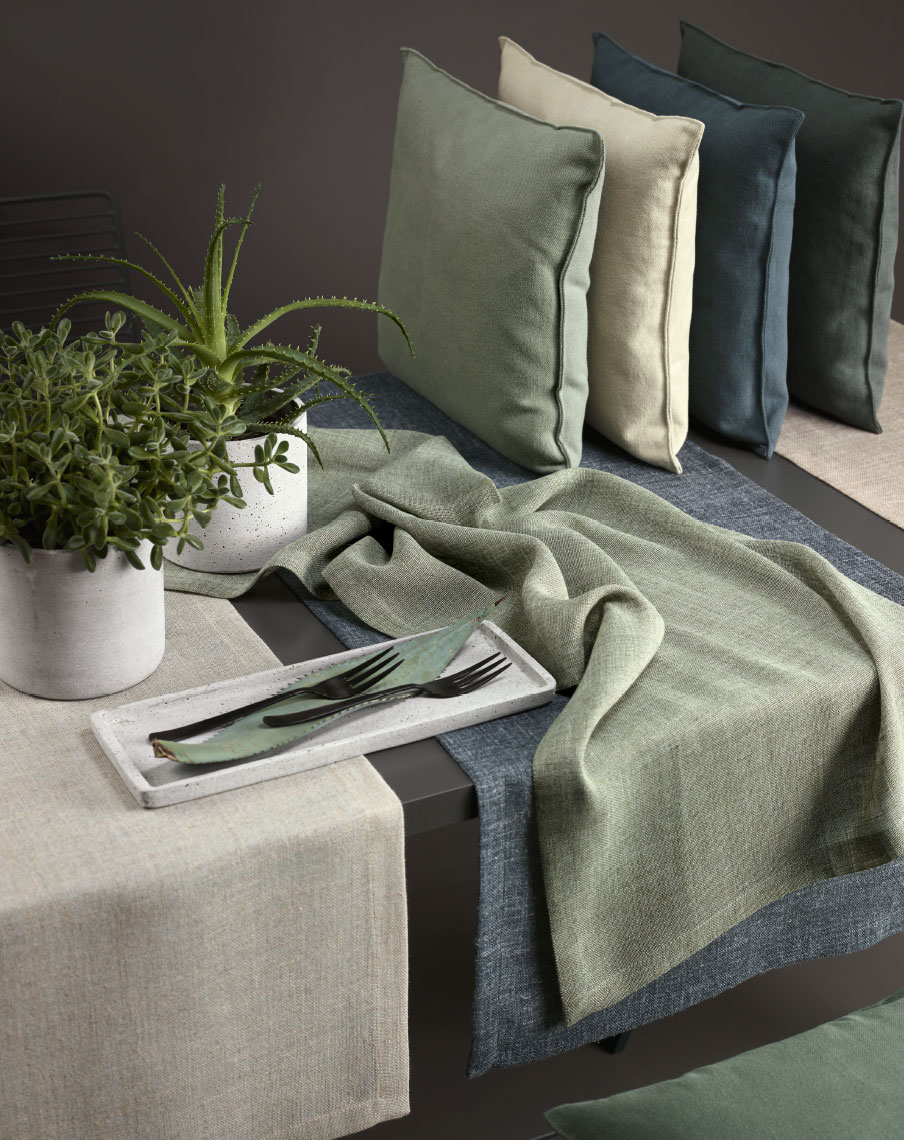 Classic designs, exclusive country house style, urban look, warm autumnal and cool wintery colours – our designers develop stylish products for an entirely personal feel-good atmosphere.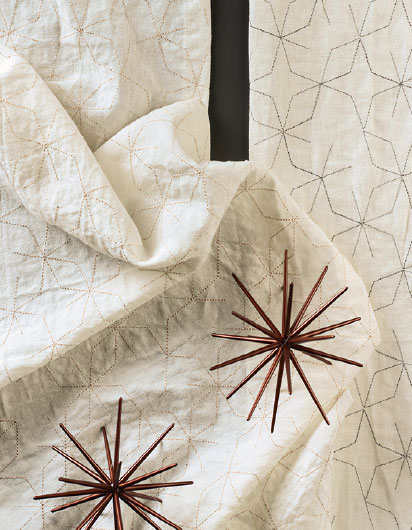 Decorative charm
Setting the table with love – using stylish table linen, beautiful accessories
and pretty china – a real pleasure for all the senses.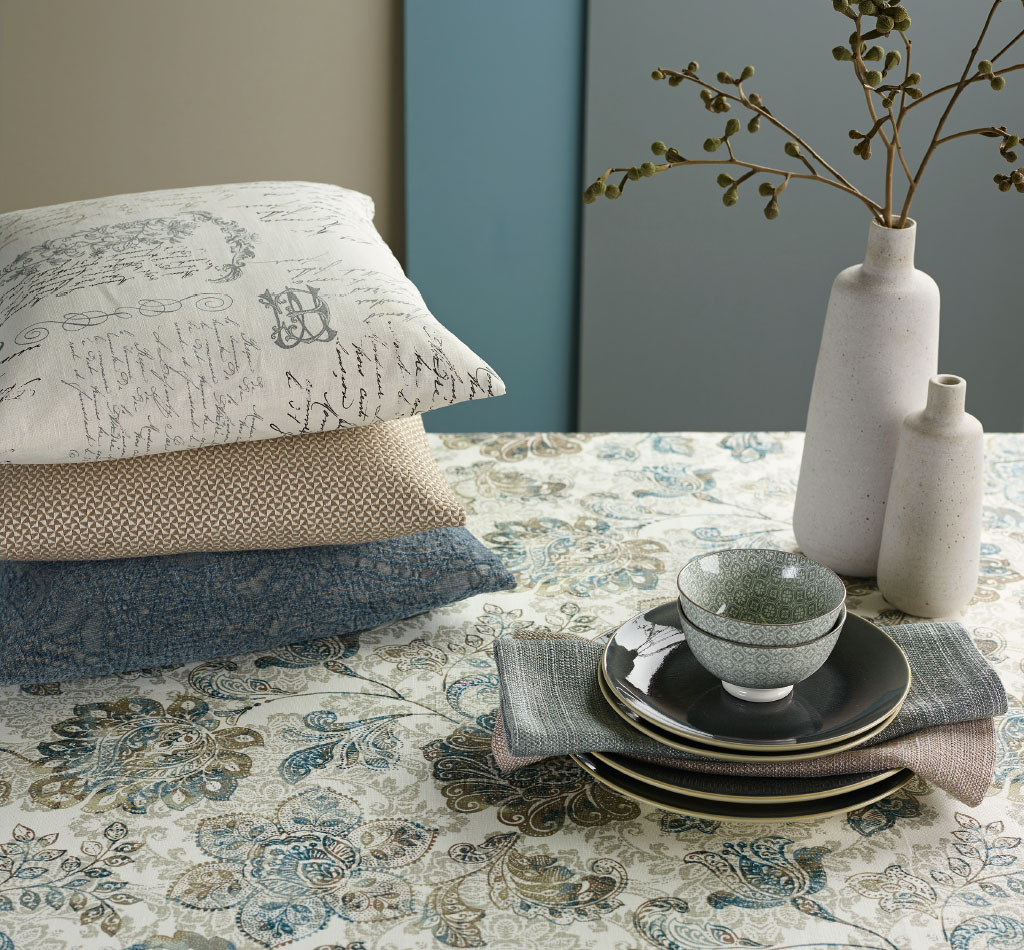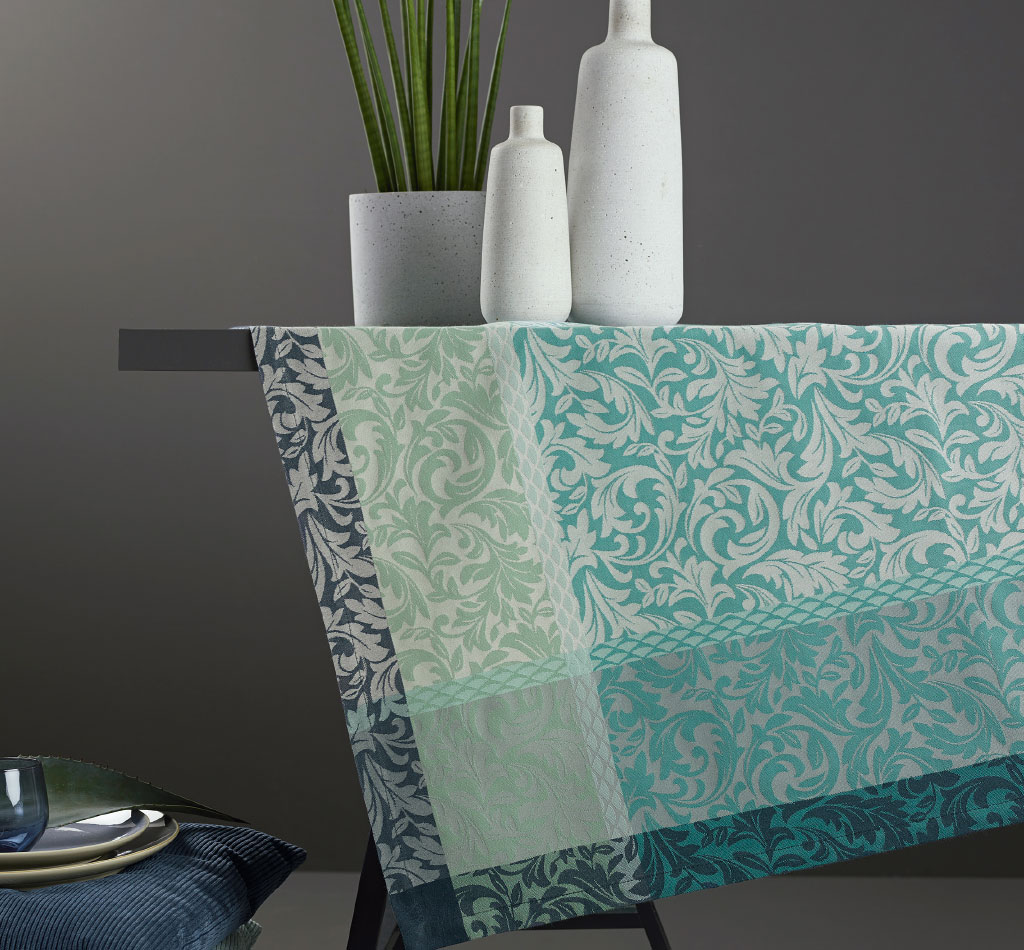 Giving creativity free rein.
BE CREATIVE.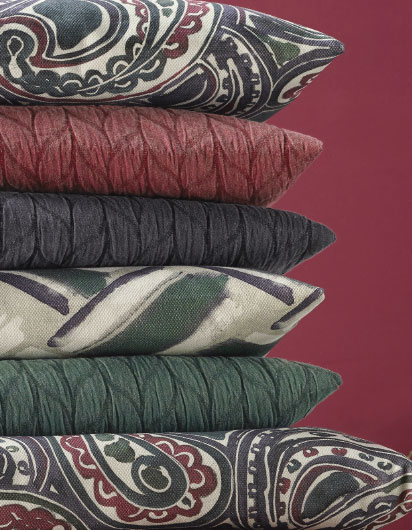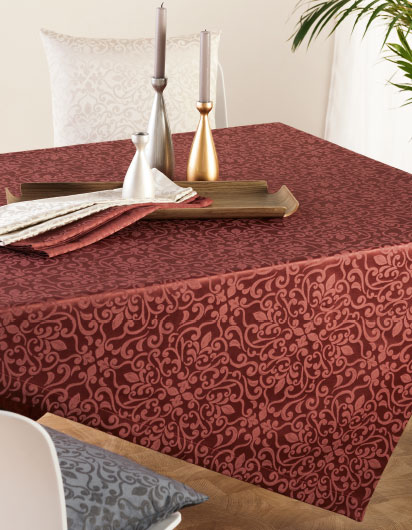 Table linen, cushions and accessories are harmoniously colour-coordinated. Basics in a variety of plain colours can be perfectly combined with individual design highlights.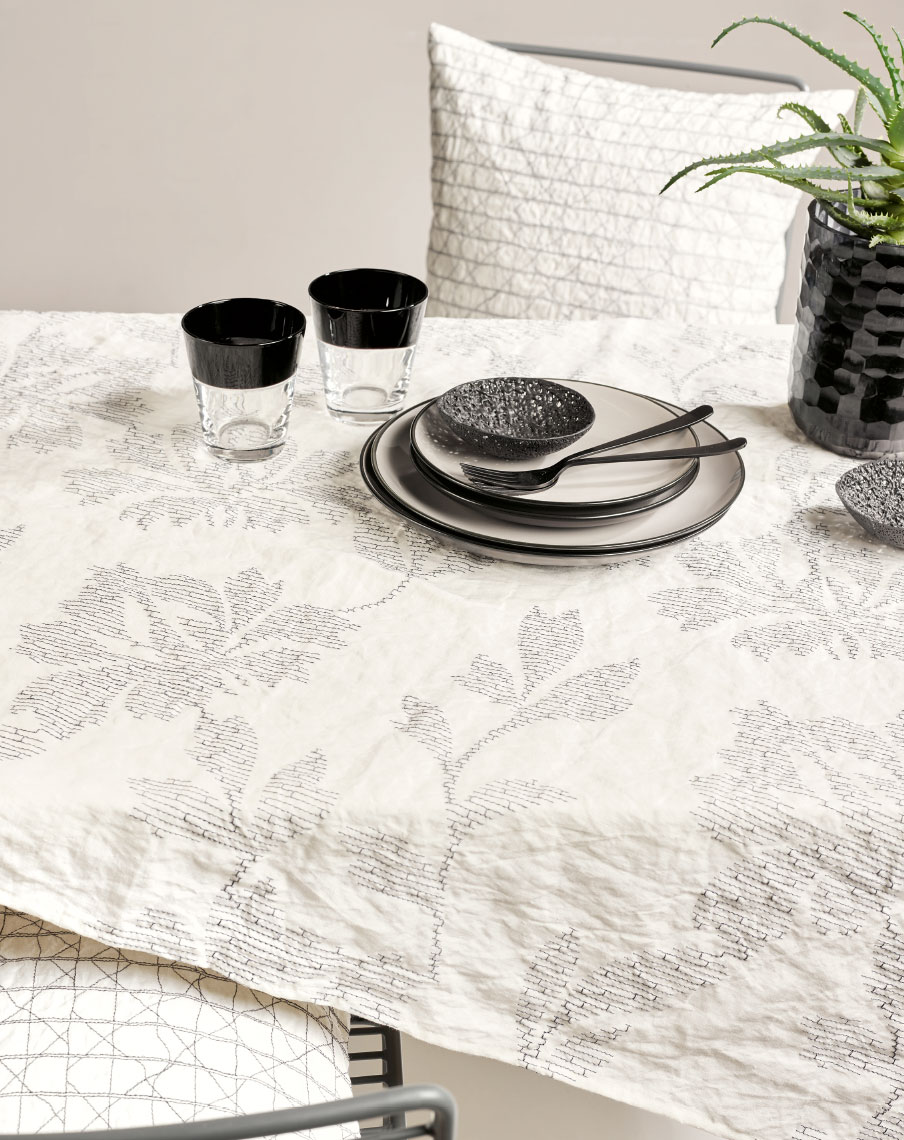 CHRISTMAS MOOD
Table linen, cushions and tea towels with Christmas motifs and harmonious colours create a festive ambience.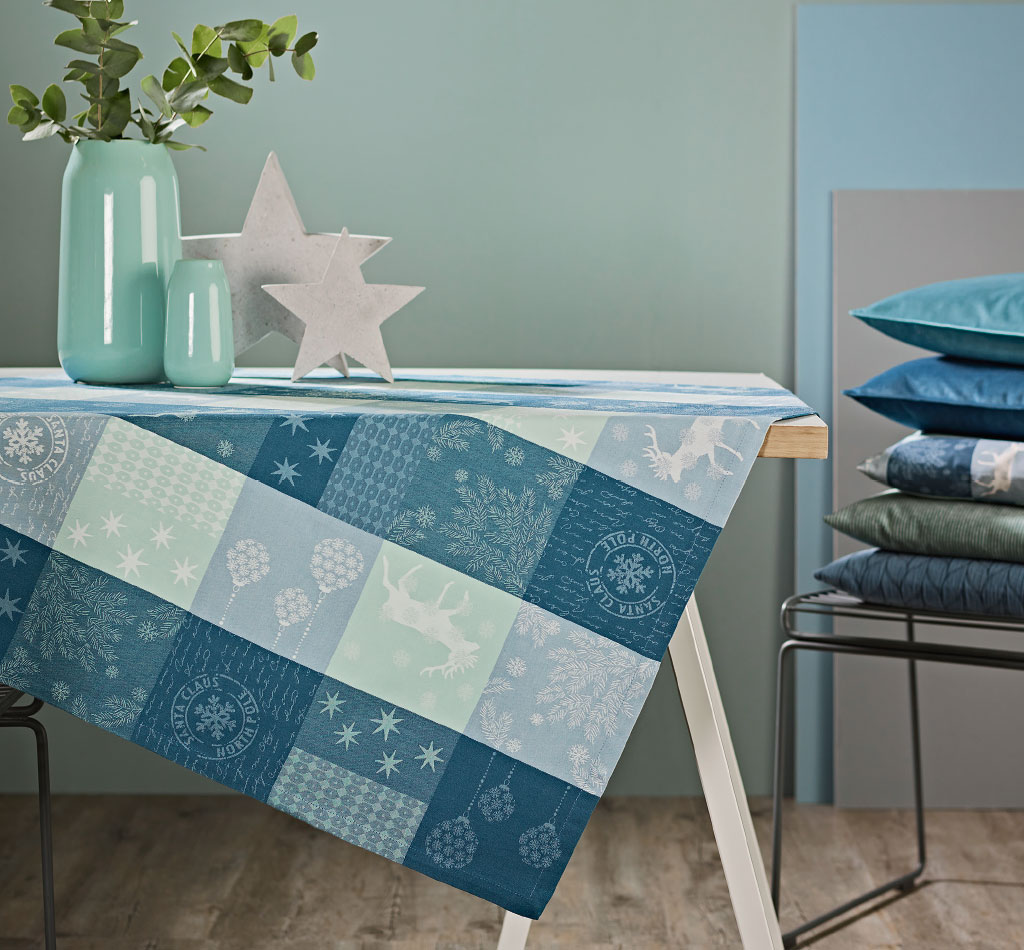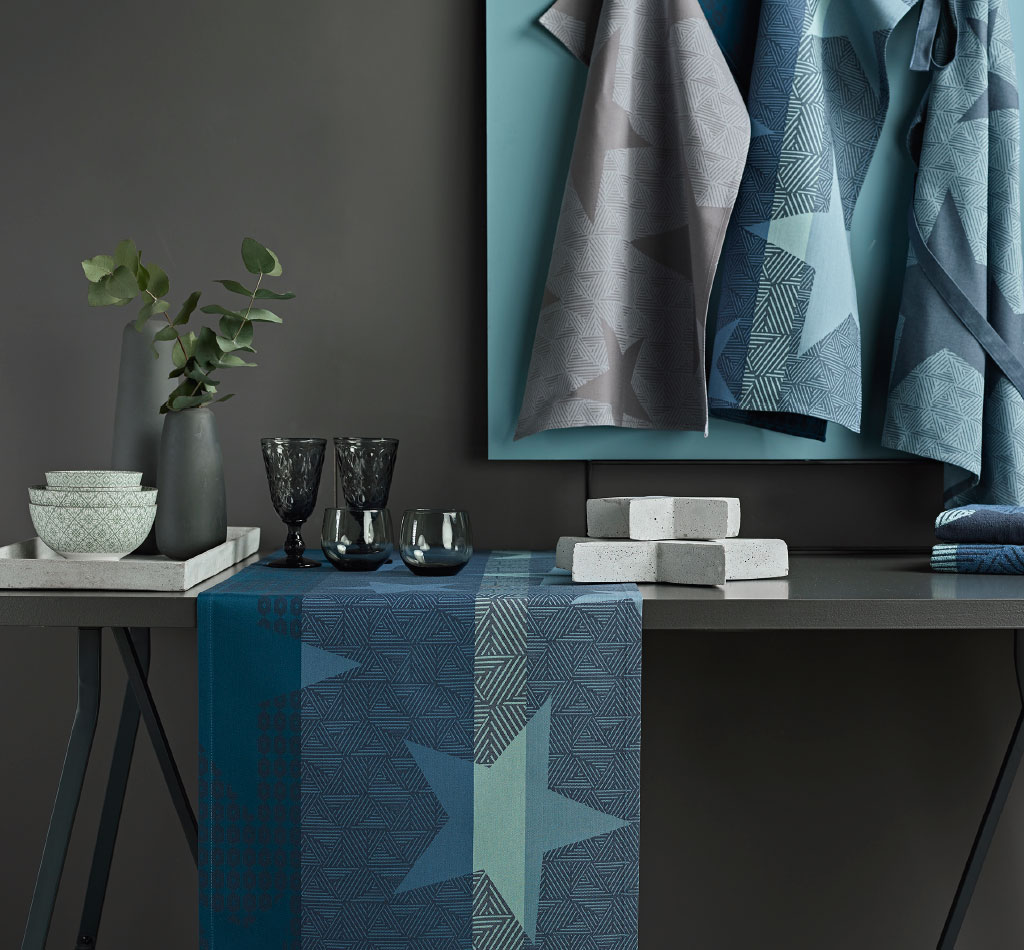 Experience new fabric worlds.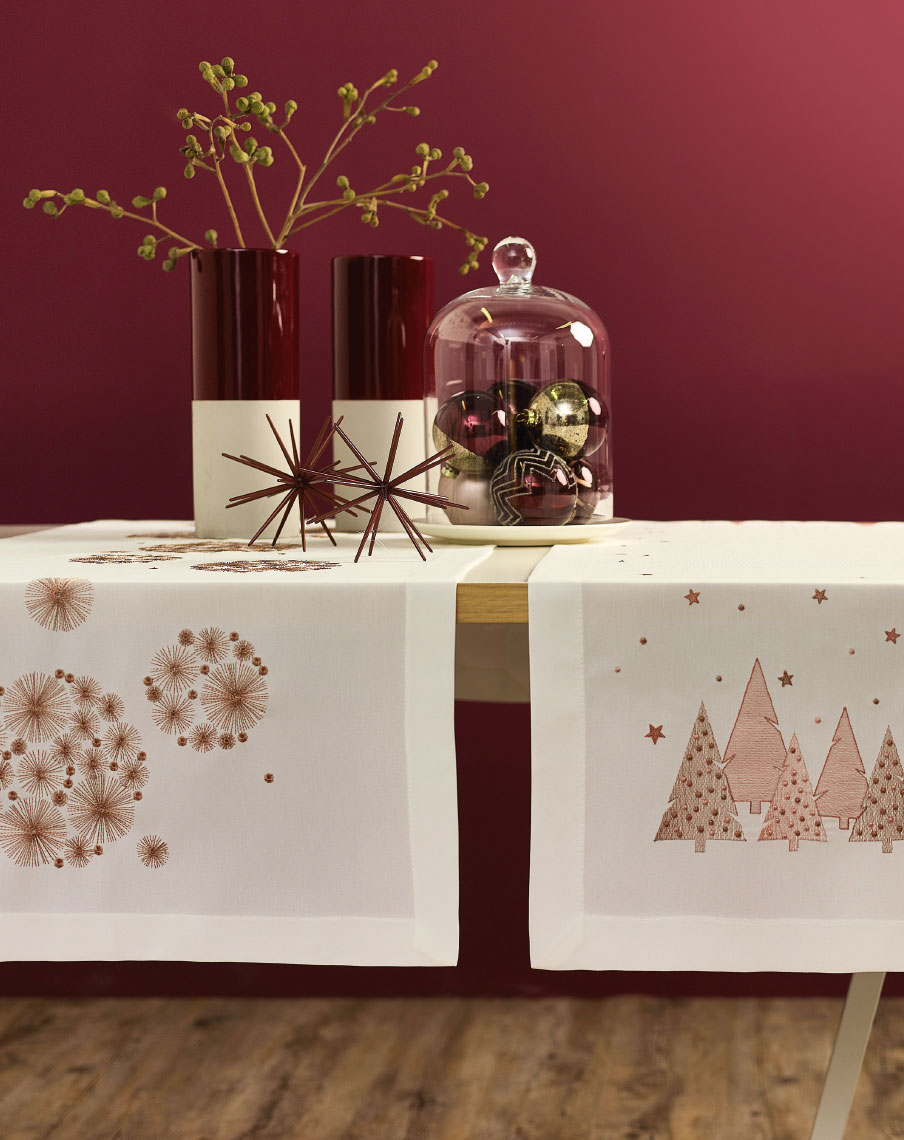 Selected materials, high-quality fibres and state-of-the-art finishing ensure first-class products displaying outstanding functions and easy-care properties
.