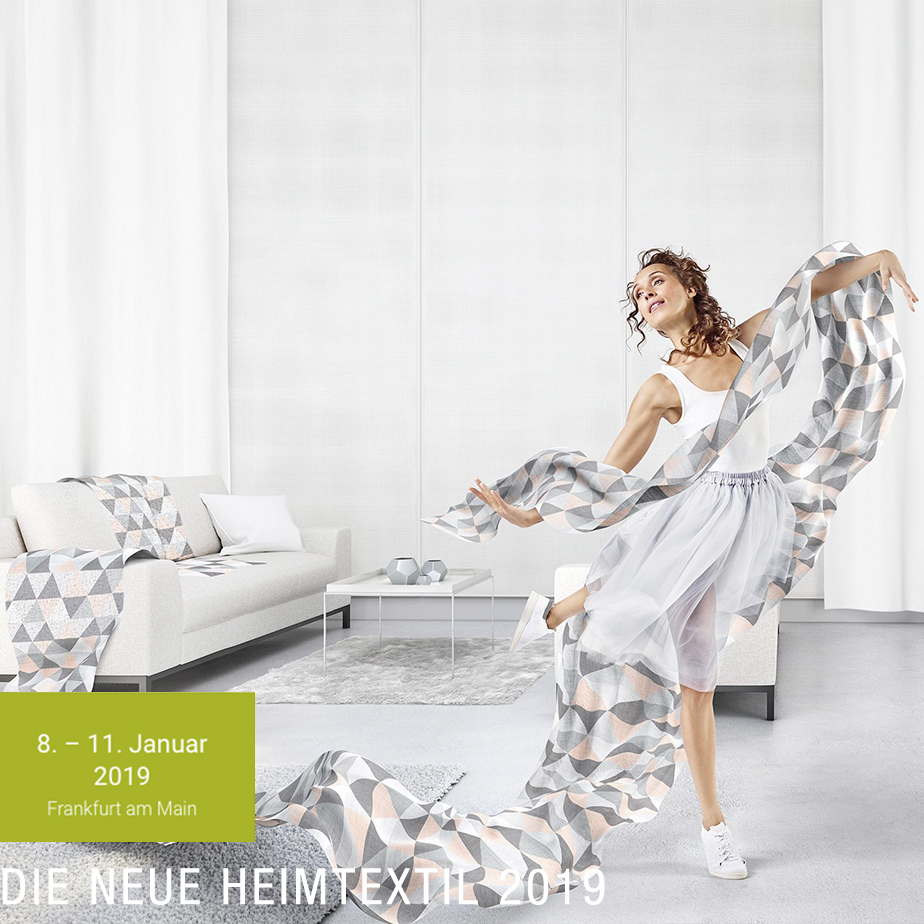 Sander präsentiert sich mit grossem Erfolg an der
Heimtextil 2019 in Frankfurt (DE) – und bekennt Farbe
auch auf der Videowall in der Innenstadt.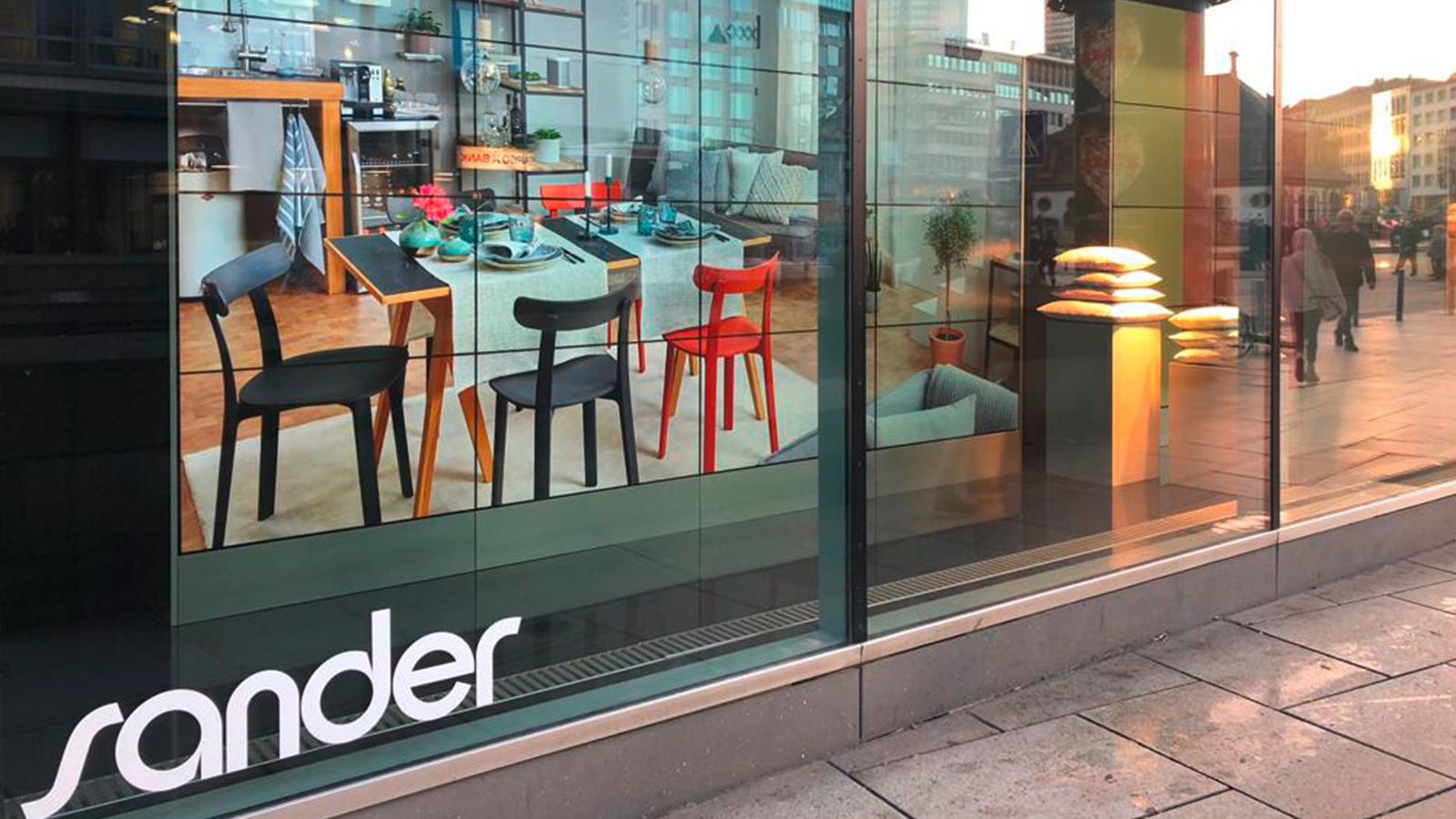 THE FABRIC FROM WHICH THE FUTURE IS
"Made in Germany": This award still stands for quality on the international stage. But Germany is also the land of poets and thinkers, luckily – in the future there will be more and more "Created in Germany". Smart Home, Smart Health, Virtual / Augmented Reality, Connectivity: The world around us seems to be changing at breakneck speed – new technologies are always opening up new possibilities. What role can home textiles play in this? Which functions beyond aesthetics or classical tasks such as acoustics and shading can take over? Or do we sometimes just need natural, tactile, pleasant materials and soft shapes to feel comfortable in an increasingly technological and digitized world? We want to hear your ideas about this.